Na meerdere overlastmeldingen schoot Ondernemersvereniging Holy de winkeliers van Winkelcentrum Holiërhoek te hulp. Met de trekkingsgelden heeft de vereniging permanent cameratoezicht op het winkelcentrum gerealiseerd. Hiermee hopen de winkeliers onverlaten af te schrikken en de onverschrokkene sneller te identificeren en op te sporen. Onlangs werden de camera's met een officieel moment overhandigd aan het winkelcentrum door de ondernemersvereniging en Ondernemersfonds Vlaardingen.
Winkelcentrum Holiërhoek is een begrip in Vlaardingen. Met verschillende (horeca)ondernemingen die al meer dan 30 jaar bestaan is het een bijzonder winkelcentrum. Omwonende inwoners komen hier al jaren. Sommige inwoners verhuizen, maar komen regelmatig weer terug. Om te 'buurten', boodschappen te doen of zelfs weer te komen wonen. Echter trekt het plein niet alleen gezonde bedrijvigheid. Er zijn in de afgelopen jaren een aantal incidenten geweest: winkel overvallen, vechtpartijen, diefstal, geluidsoverlast en hangjeugd. Helaas kan de politie niet alles met een heterdaad afhandelen dus ontstond de vraag naar meer toezicht via andere wegen.
Het bestuur van de ondernemersvereniging heeft daarom het initiatief genomen om met de inzet van hun trekkingsgelden, Winkelcentrum Holiërhoek te voorzien van permanent cameratoezicht. In de VVE vergadering werd er een klap op gegeven en kwam er toestemming voor het plaatsen van de camera's.
Het effect is nu al merkbaar van de camera's. Er is minder hangjeugd en automatisch ook minder geluidsoverlast of andere delicten.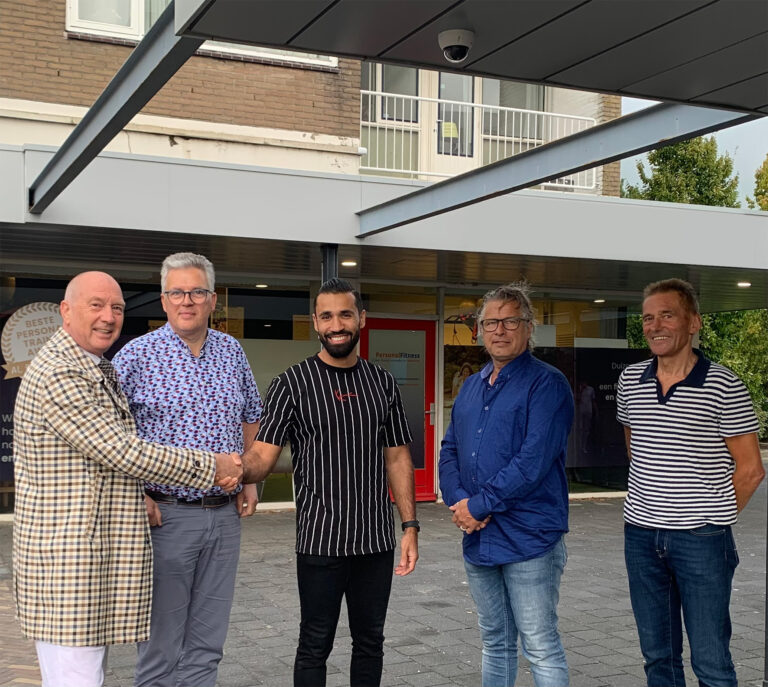 Op de foto van links naar rechts: Cor Huis in 't Veld (Voorzitter GGO Holy), Marcel Baas (Penningmeester Ondernemersfonds Vlaardingen), Mert Oygur (Bestuurslid VVE Holiërhoek), Marijn van Dorp (Electro Emdee) en Wico Verhagen (VVE bestuurder).